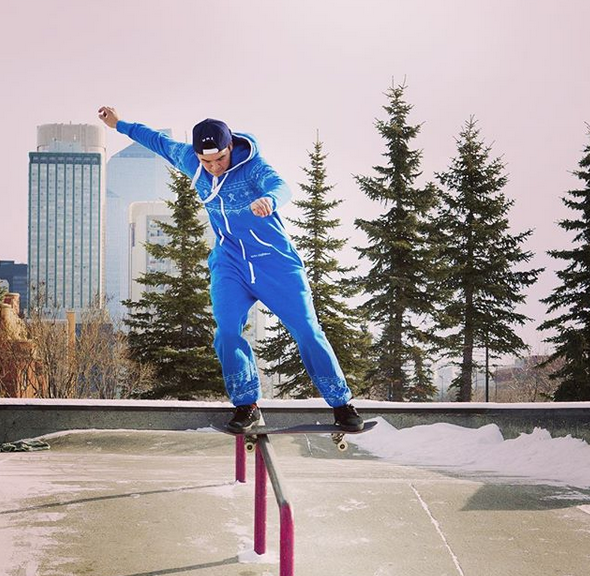 UNI ambassador and Calgary local, Chad Baker, CHILL'n in this boardslide
"Ultimate comfort is not a style that fades, nor is it exclusive; we all deserve it. So embrace your chill - you earned it"
Calgary-based Onesie brand with a passion that has grown from wanting to be lazy and comfy on Sunday - to a working brand that sells the most comfortable and chill gear on the planet! For Adult UNI's and for more information on the brand, click here for the UNI website.